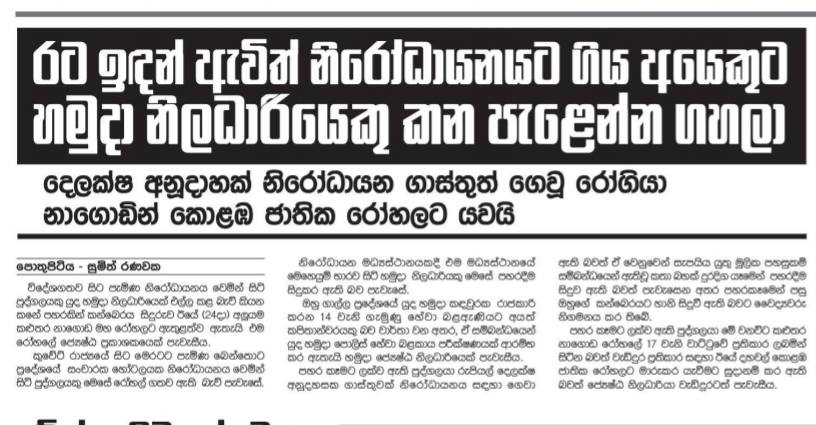 A Sri Lankan Sinhala newspaper (Mawbima) reported on 18th March that an Army officer in the staff of a state-run Covid-19 quarantine centre had slapped a person who was being quarantined.
The victim was admitted to Nagoda hospital in Kalutara district with a damaged ear drum and he was later transferred to Colombo national hospital. He was in a state-run quarantine centre in a tourist hotel in Benthota after paying Rs. 290,000 for his compulsory quarantine period after returning to Sri Lanka from foreign employment.
The perpetrator of violence is an Army captain attached to a Gemunu Watch camp in Galle, the newspaper reports. The captain assaulted the victim when the latter questioned about the facilities he was entitled to, the newspaper reported.